We provide bespoke solutions for all your business needs
Exclusively tailored mobile applications
By treating mobile apps as your brand's creative extensions, we build intuitive solutions that help quickly engage audiences, collaborate, and innovate. Our fully-fledged team of engineering and design enthusiasts work hand in hand to factor in each requirement while crafting unique features for your app to stand out.
4.9/5
star score on Clutch
Throughout any project, we do our best to accommodate your preferences. To deliver truly stellar services, we provide comprehensive tech guidance and well-thought out management approaches. You'll be able to easily control processes, make informed decisions, and get exactly what you need.
13+
years of experience in the field
40+
professional mobile app developers

iOS mobile app development services
You'll be amazed to discover that your iOS apps have way more to them than meets the eye. On top of pixel-perfect UI, captivating effects and animations, we ensure stunning performance, no matter the connectivity or load. We can also devise a business logic that triggers user growth and helps handle routine processes on the go.
See what we've built for iOS: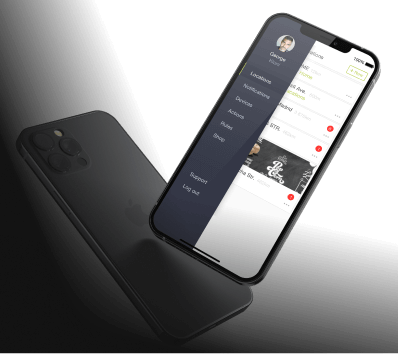 Android mobile app development
PixelPlex knows what it takes to deliver solutions that run like clockwork throughout the majority of devices. Our mobile application development team follows Material Design rules to make your apps uncompromisingly reliable and scalable. Beyond a captivating UI, we ensure an exciting user journey. Whether you need Android apps from scratch or just want to get your existing mobile apps revamped — we have you covered.
See what we've built for Android: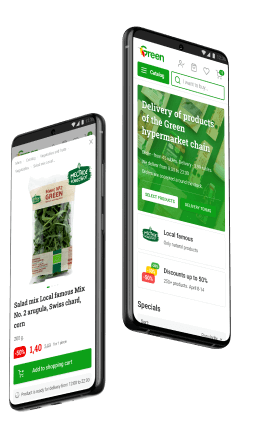 Cross-platform mobile app development
Thinking of an app with simple controls and comprehensible business logic? We'll take you down the route that pays off. Along with native solution engineering, PixelPlex is no stranger to cross-platform mobile app development. We'll scrutinize your objectives to underpin your solution with a mature Xamarin, Flutter or Unity framework. Via a single cross-platform code, we'll cut project costs up to 40% and ensure faster time-to-market.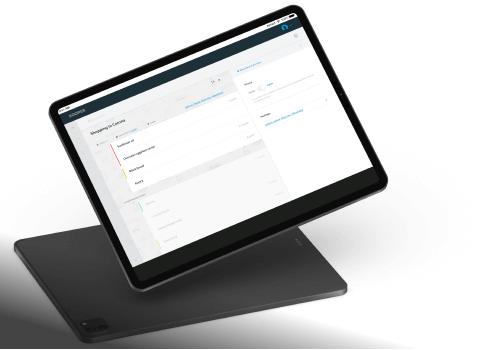 We put progress transparency and predictability above all
Our mobile app development process explained
Entrust us with your end-to-end mobile application development cycle. We dig deep into business challenges and look for the most effective solutions that will positively impact ROI at every stage - from ideation and engineering to market launch or integration with your business environment.
We also assign a dedicated consultant and R&D team to scrutinize your request and devise a neat roadmap showing how to tackle your tech challenge — however tricky it is. With a consistent quality assurance and ongoing support, we stay by your side until your mobile apps show measurable profitability.
1
Project discovery
/ Learn
Requirements gathering and evaluation
R&D, ideation, and business case analysis
Product development roadmapping
2
MVP & prototyping
/ Validate
Showcasing in-app flow and user journey
Designing a user-centric look and feel
Building PoC or MVP to test core functionality
3
App development & QA
/ Build & Test
Back-end & front-end engineering
Building API, gateways, and app content
Automated and manual testing: integration, functional, and UI
4
Publishing & support
/ Launch & Support
App store submission, market launch
Post-launch support, user acquisition analysis
Stats-driven functionality updates
Entrust us with your challenge
Building an application millions of users will enjoy requires more than iOS and Android expertise. A talented design team, and a depth of experience extending from hardware integration to services, is a must. A mobile presence is an extension of your brand, and must be accorded the same care.
Let's translate your ideas into stellar business tools
Our custom mobile expertise at scale
Whether you need a complete business makeover or just want to revamp your go-to solution, don't hesitate to tap our expert mobile engineering pool. Domain specifics are never a dealbreaker, as we've been dealing with quite a package of high-stakes business projects throughout our career.
Mobile crypto wallets
Mobile stock market solutions
Smart contract-enabled apps
Smart retail & supply chain solutions
Personal security mobile apps for wearables
Smart Home & Smart Factory apps
Deep Learning & Machine Learning solutions
Computer Vision software
Chatbots & smart assistants
GPS- and marker-based apps
Immersive 3D mobile games
Extra layer maps and wayfinding solutions
Device tracking and counting apps
Proximity marketing solutions (NFC)
Motion tracking software
We'd love to add yours to the list
Industry verticals we cater to
PixelPlex mobile app development portfolio has over 50 mobile projects across many business fields. High client satisfaction is a proof that we're on the right track delivering our custom mobile app development services. Boosting mobility, unlocking business potential — that's the mission we have in mind while handling your tech challenges, whatever your market niche.
mHealth apps
Telemedicine solutions
Remote patient monitoring apps
EHR platforms
Audiovisual conferencing solutions
Performance tracking & evaluation apps
Collaboration & feedback exchange platforms
Interactive tutorials
Content management systems (CMS)
Recent mobile app development projects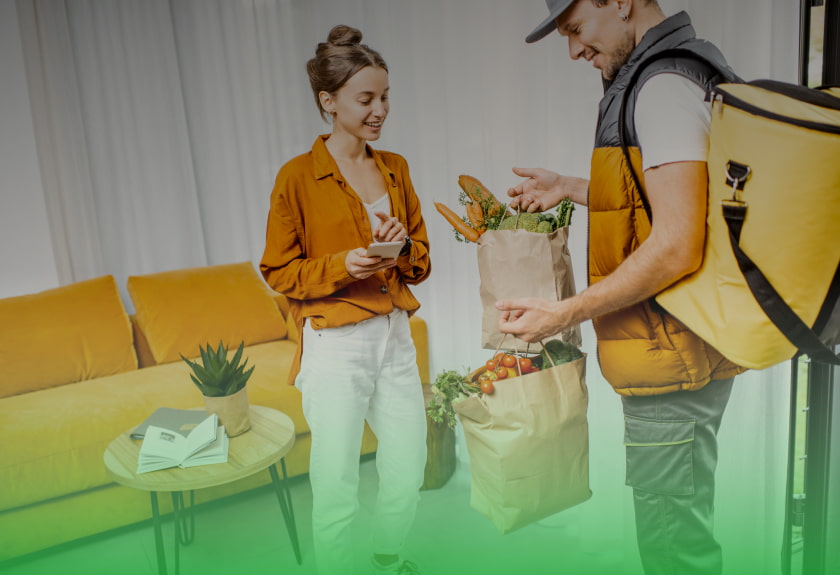 Green Hypermarket
Digital transformation for a grocery store chain in 8 weeks
Web
Mobile
Enterprise
eCommerce
We treasure our clients' gratitude
It gives us the zeal to fine-tune our mobile app development services
We have been very impressed by how PixelPlex have been able to build a thorough back end solution while also providing great UX/UI. A project of our taking requires people to not only think technically but also to innovate in a way that meets the requirements of key stakeholders. Our expectations have been met at every step of the way.
Michael Watford
CEO, FootballNet Global
They've built websites and mobile applications as well as conducted blockchain research and handled front- and backend development. They're talented developers who write good code and tackle challenging projects.
Patrick Dai
CEO & Founder, Qtum Foundation
Other developers say "It can't be done" but PixelPlex says they can, and backs up their words by delivering exactly what they promised. The platform has grown from a small enterprise to a $1.8 million venture thanks to PixelPlex's outstanding contributions. They helped us build our groundbreaking augmented reality app.
Nat Prinzi
CEO and Executive Creative Director, Darkrose Studios