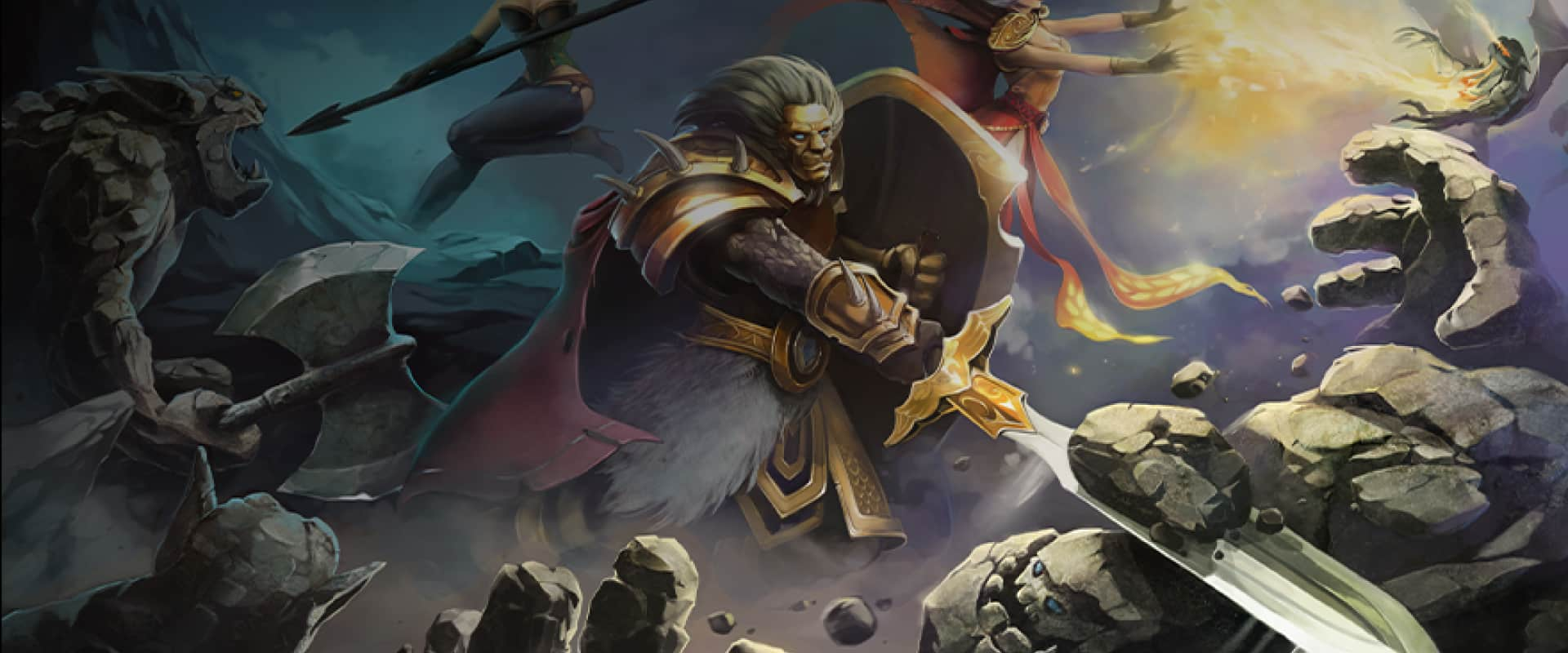 Return
Siege of Heroes
Hero Defense Survival Mobile RPG
Epic fantasy hero defense RPG with engaging gameplay introducing a diversity of worlds and characters while also combining tower defense and survival genres
Solution
Our vision for this project was to create an engaging RPG that would have the best elements of hero defense, tower defense and survival all brought together in one game.

Technologies used:
Details
We wanted to design a captivating experience for players roaming through an amazing diversity of locations and characters, fighting their way to save the world from demons, dragons, gargoyles and other monsters descended from the depths of hell.
Siege of Heroes is a hero defense RPG in 3D where players can choose one of eight characters to assume their role in protecting their base from monsters. As the game progresses, the character levels up, acquiring special abilities, weapons, and armor by completing missions and also buying gear from the equipment shop. Locations are arranged into a storyline. The player gains experience by killing monsters. As a result, the character gradually advances to a higher level.
Got an idea? Let's work together
Project features
8 Heroes at the player's command, each with their own unique and distinctive skills and gear: power, magic, agility, and speed; swords, blades, cloaks, and magical artifacts allow players to mold the strongest character for fighting the evil hordes. Over 50 Monsters and 40 Unique Locations plunge players into a captivating world of engaging gameplay, making them want to play for hours. Defense & Survival: the main goal of the game is to protect the base from hordes of enemies sent by an evil Demon, but it's also a matter of surviving yourself while trying to save the world. Special Abilities: Meteor showers, falling blades, long-range shots of explosives, multiple combos are just a glimpse of the special skills a hero can develop while advancing through levels. Incredible graphics: the mesmerizing beauty of the fantasy world we have created will make players remember the breathtaking journey long after they've finished playing the game, leaving an indelible impression.