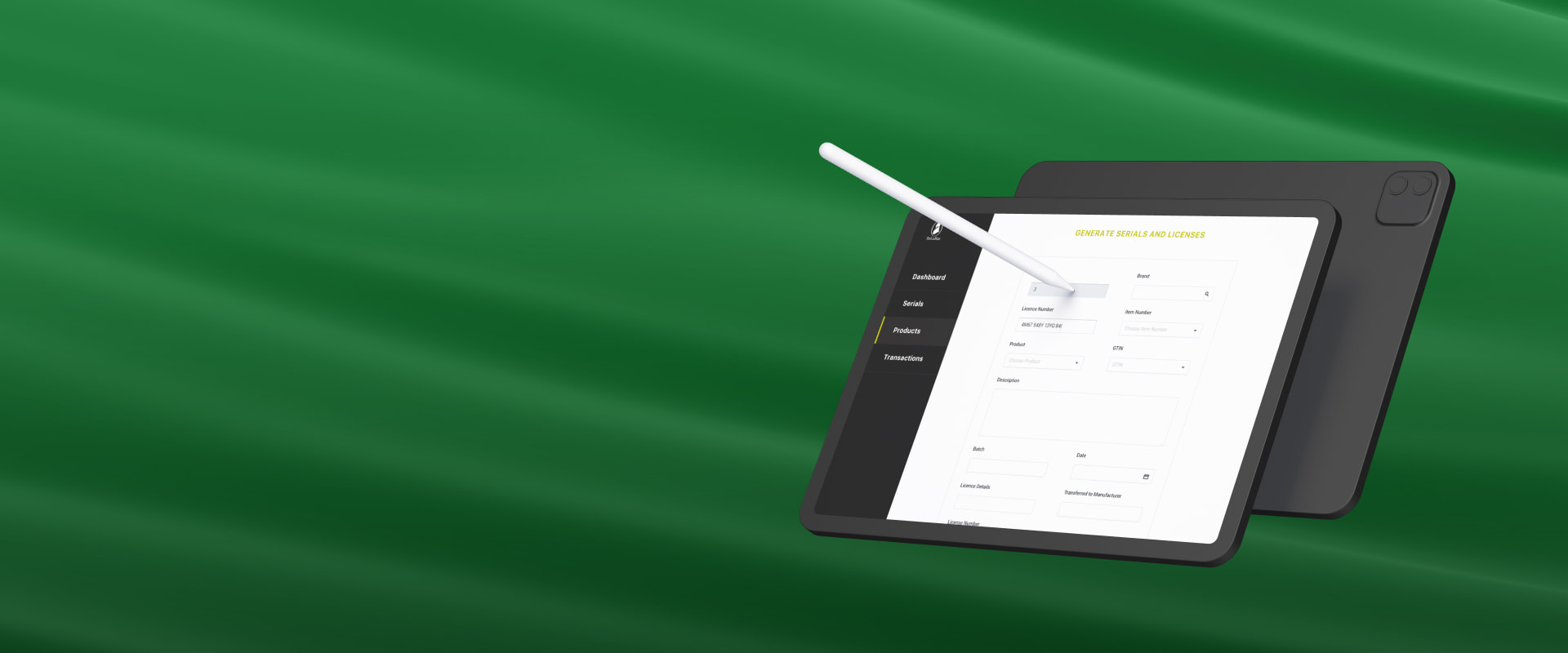 Return
Blockverify
Blockchain Supply Chain and Anti-Counterfeit Solution
Blockchain supply chain management solution with a built-in mechanism for counterfeit goods identification and brand protection
Project goals
Automate and consolidate interactions between suppliers, manufacturers, distributors, logistics hubs, retailers, and consumers within the supply chain. Provide efficient tools for product lifecycle management & components' authenticity verification.
Work done
Blockchain supply chain network proof of concept
Web platform for managers to access product tracking data
Mobile app for workers in the field with NFC tag scanner
Solution
Blockverify is powered by an advanced enterprise blockchain protocol that ensures secure storage of data on the product's manufacturer and origin. It allows tracking and monitoring products from production lines to distribution centers to the point of sale and the consumers.

Technologies used:
Details
Secure supply chain data storage with blockchain
Every record on the blockchain network is immutable and timestamped, which makes it easy to track a product, prove its origin, and reduce the risk of selling fakes in the end. The network serves as a decentralized database channeling transfer of manufacturer credentials, licenses, and other valuable information.
Data transfer from supplier to manufacturer, from manufacturer to distributor, from distributor to retailer and from retailer to consumer within the blockchain is highly secured. Every member of the network is provided with a digital identity and can see the history of changes which eliminates the possibility of producing and distributing counterfeit products.
Tracking supply chain history with NFC Tags
Participants at different points of the supply chain verify that the transferred products are genuine:
Each product or part is labeled with a unique NFC tag.
These tags are used at all stages of the supply chain for recording the history of transfers, ownership, locations, and other significant distribution data.
Workers at intermediary stations and distribution centers use mobile apps to scan the NFC tags and verify product authenticity.
Having been scanned by all actors along the supply chain, the tag is finally verified at the retailer's point of sale.
How the platform increases efficiency and transparency
Blockverify blockchain protocol is based on the Graphene platform. The most prominent features of the framework are strong security and scalability. The Graphene-based PoC consensus model allows to process thousands of transactions per second and accelerate processes across the whole field of operations.
Parties involved in the supply line can always acquire access and view parameters and transaction details. The solution can be integrated into any type of business, enabling both public and private storage with limited access to specific groups of companies and third-party service providers.
Item certification and verification increases reliability and builds trust among all supply chain participants. By verifying goods using our tamper-proof system, they can be assured that the items received are genuine.
Got an idea? Let's work together
Project features
Universal access to manufacturers details & distribution history NFC tags for package verification and tracking Public and private blockchain options for supply chain data storage Digital identities for supply chain participants