Modern IoT technology trends are driven by artificial intelligence, edge computing, blockchain, and 5G promises. Within this interconnected web of technological advances rests the business value of smart homes, autonomous cars, and smart factories.
With over 35 billion connected devices, the Internet of Things (IoT) has fundamentally changed the model of interaction between intelligent services, real-life objects such as electronic gadgets and home appliances, and people, helping us improve our lifestyle. Considering the warm reception of IoT, it is estimated that there will be 75 billion connected devices in use by 2025.
The latest trends in the Internet of Things include monitoring of various physical phenomena, real-time tracking and identification of people and objects, and the automated initiation of preprogrammed events.
For individuals, these Internet of Things trends play a pivotal role in enhancing living standards through e-health, smart home, and learning solutions. For enterprises and organizations, IoT trends manifest themselves through automation, smart supply chain, remote monitoring, and logistics. In the industrial environment, current IoT trends facilitate intelligent manufacturing, smart production, and better customer interaction.
Read on for more details on the IoT, its history, the recent and future IoT market, and technological trends.
What is the Internet of Things?
The Internet of Things is an umbrella term that describes a paradigm in which all things can connect to the Internet and transfer data. The "things" in the IoT are electromechanical devices that have sensing, actuating, computing, and connectivity capabilities. These devices can act autonomously and share data about their internal states, surrounding environment, and their usage.
Currently, the Internet of Things architecture is a layered extension of conventional computer networks. The basic building blocks of the IoT are things that are connected to the Internet either directly or through gateways, depending on their connectivity capabilities. The things' capabilities extend to the Cloud. The Cloud is a multi-layered harbor consisting of software suites that implement middleware, host value-added services, perform analytics, and provide the user interface to interact with.
Cloud middleware, in the scope of IoT, is responsible for ensuring reliable data flow between things and other Cloud services such as management software. Data analytics tools help us discover meaningful patterns in the data collected and can be seen as a building material enabling value-added services. Finally, user interfaces provide a means of interaction with things.
The most common IoT applications include consumer-oriented devices (wearables and smart home solutions), connected equipment within enterprises, industrial assets (machines and robots), and connected infrastructure (cities and buildings). IoT applications can operate across heterogeneous domains and enable rich analyses and management of complex interactions.
"The IoT is removing mundane repetitive tasks or creating things that just weren't possible before, enabling more people to do more rewarding tasks and leaving the machines to do the repetitive jobs." — Grant Notman, Head of Sales and Marketing, Wood & Douglas
The history of IoT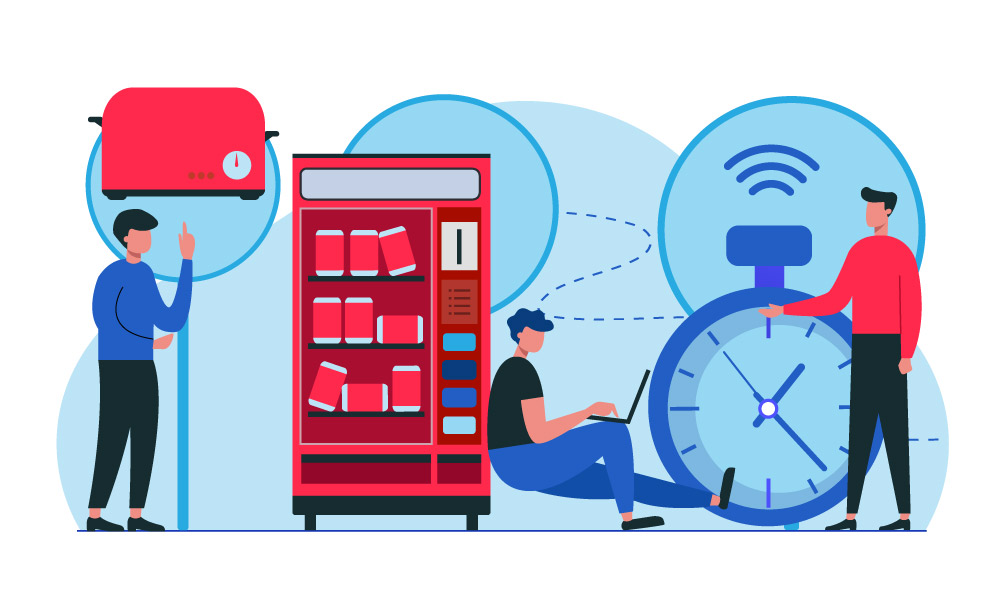 The prototypes of IoT devices appeared at the outset of the World Wide Web. As one of the first examples, in 1990 John Romkey created an Internet-connected toaster. Around the same time, at Carnegie Mellon University, software programmers connected a Coca-Cola vending machine to a network in order to remotely monitor its inventory and environmental conditions. Both of these examples are hardly IoT in the modern sense but serve as historical examples of everyday objects that can communicate through the Internet.
In 1999, Kevin Ashton coined the term "Internet of Things" in a presentation he gave at Procter & Gamble (P&G). Ashton linked the new idea of RFID in a supply chain to the Internet. Even though Ashton attracted the interest of P&G executives, the term Internet of Things didn't get widespread attention for the next ten years.
In 2005, the UN's International Telecommunications Union (ITU) published its first report on the topic. They described IoT as an entirely new dynamic network of networks, a new dimension in the world of information and communication technologies (ICTs): from anytime and anyplace connectivity for anyone to connectivity for anything.
According to many IT experts, the Internet of Things market originated between 2008 and 2009. Together with the growth of smartphones and tablet PCs, the number of devices connected to the Internet grew to 12.5 billion in 2010, while the human population increased to 6.8 billion. It was the first time that connected things outnumbered connected people.
2011 was a significant year in IoT history. IPv6 protocol was launched, ensuring that a large number of IoT devices would be able to connect to the Internet and be uniquely identified. Gartner, the market research company, included the IoT in the hype cycle for emerging technologies. In addition, big companies such as Cisco, IBM, and Ericsson started educational and marketing initiatives on the topic. At the same time, Arduino and similar hardware platforms made IoT accessible to makers and hobbyists.
The term Internet of Things reached mass-market awareness in January 2014 when Google announced the buying of Nest Labs for US$3.2 billion. This move stimulated the entry of many new businesses into the smart home market. At the time of purchase, Nest marketed a self-learning thermostat that helped reduce household energy bills. Under Google's guidance Nest became the brand for smart home devices.
Since then, IoT devices have become common in our everyday lives. Many technology companies now focus their efforts on the development of IoT products and services. In particular, specialized low power wide area networks (LPWANs) were launched to accommodate the development of the IoT such as NB-IoT by 3GPP and LoRa by Semtech. The world's largest Cloud providers have launched IoT platforms to help developers bring a huge number of devices online. Among them, AWS IoT, IBM Watson IoT, and Microsoft Azure IoT are those with the most users. In the past 5 years, the IoT has received wide market adoption and found its place in many industries.
Internet of Things (IoT) statistics
The Internet of Things allows people and devices to connect to a wide range of networks, thus enabling connectivity between physical and digital worlds. As more enterprises and governments transform into digital organizations, the adoption of IoT technology is increasing. Internet of Things enabled machine learning, AI, digital twins and remote monitoring are the technology domains with the most business benefits. The corporations which manage to transform and empower themselves through the IoT could create undeniable competitive advantages.
The increasing adoption of advanced technologies by enterprises around the world drives the IoT market. According to a Fortune Business Insights report, IoT technology holds significant potential in the ICT sector with the global market valued at US$190 billion in 2018 and reaching US$1.1 trillion by 2026. The report predicts that the global market will expand at a ferocious CAGR of 24.7% throughout the forecast years. Another report suggests an adjusted CAGR rate of 31.4% post COVID-19.
One of the most common statistics to consider when analyzing IoT trends and assessing the potential of this technology is the number of connected devices. According to Statista, and data collected by Forbes, the number of installed IoT devices in 2021 is around 35 billion. It will rise to over 75 billion in the next five years (in every second of the next five years, 285 new devices will go online).
According to Microsoft market research, around 94% of businesses will use some form of IoT by the end of 2021 with 58% of manufacturers viewing IoT as a strategic necessity. Core IoT industries such as manufacturing, retail, transportation, government and healthcare continue to introduce new IoT applications and solutions to their daily operations. Among current IoT business adopters, 88% believe IoT is critical to their business success.
IoT risks and challenges and COVID-19 influence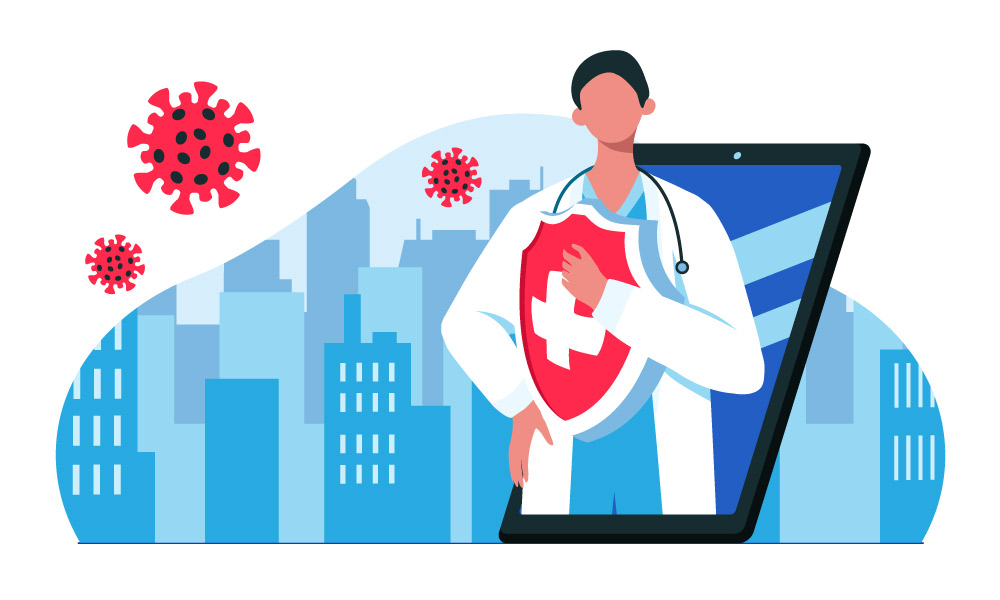 Alongside its promise and opportunities for success, its challenges, combined with recent global changes caused by COVID-19, will dictate IoT market trends.
For both the organizations trying to get IoT projects off the ground and those that are looking to use IoT more, the challenges are complexity and technical hurdles, security concerns, budget and staff resources, and regulatory issues.
Technical challenges
The diversity of devices, networks, and cloud technology offerings introduces complexity and creates compatibility issues. For example, Bluetooth has long been the compatibility standard for in-home mesh networks. However, competing protocols such as Zigbee, Z-Wave, and EnOcean have similar value offerings. It will take a while for the market to settle enough to establish a universal standard for home IoT.
As the size of the IoT market grows exponentially, bandwidth-intensive IoT applications such as video streaming will soon struggle. Technologies such as edge computing and decentralized networks will serve as a solution to this challenge. But these technologies also bring their own complexities.
Security challenges
Security is a universal challenge in IoT because the devices increase the number of areas for potential cyber-attackers to penetrate a secure network.
Attackers most often explore the security vulnerabilities found in the IoT devices. One of the top security priorities is software and firmware management. This area has proved vulnerable in the past due to the inadequacy of encryption protocols (98% of all IoT device traffic is unencrypted), hardware and software testing tools, and the updating of software and firmware. Additionally, many IoT devices still operate with default passwords and unpatched software.
Much of the security responsibilities lie with the IoT device owners. Many users don't see IoT devices as potential threats that need to operate updated software and be protected the same way our smartphones and computers do.
Resource challenges
Over the past several years, many businesses undertook proof of concept (POC) projects in IoT that demonstrated the technology well. However, many companies still lack IoT-related business cases that effectively demonstrate measurable value. This shift from PoC to proof of value through projects will allow businesses to see whether an IoT use case can decrease costs or increase revenue. Such projects require both budgetary and people resources.
According to Microsoft's research mentioned above, IoT adopters report that one-third of IoT projects fail in proof of concept (POC), often because the implementation is expensive or the bottom-line benefits are unclear. Many organizations reported that their projects failed because their pilots demonstrated uncertain business value or ROI and it is also difficult to justify a business case without short-term impact.
Regulatory challenges
As with any other technological innovation, government regulations often require time to catch up with the state of play. The rapid evolution of the IoT poses regulatory challenges for both organizations and customers. The absence of strong IoT regulation is a primary reason for the IoT remaining a severe security risk.
In medical, banking, insurance, infrastructure, manufacturing and pharmaceutical applications, the lack of sufficient regulation imposes an additional cost associated with bringing products to market.
Quality control in IoT is difficult due to large numbers of IoT devices now being imported from under-regulated markets that have different standards.
COVID-19 challenges
IoT has huge potential to help countries minimize the effects of COVID-19. The wide range of IoT applications can ensure that health and safety guidelines are in place. At the same time, IoT has a scalable network that can handle a large amount of crucial data from sensors used by applications fighting COVID-19.
In a time of the pandemic, communications and medical applications drive IoT developments. Virtualized health services play an essential role in easing patient treatment demands. Remote patient monitoring and telehealth services will drive IoT market investment. Now more than ever, IoT security is gaining in importance as highly sensitive medical equipment, as well as healthcare data, needs to be protected.
Hong Kong already uses IoT to lessen the spread of COVID-19. The authorities deployed GPS-enabled applications to track people's movements in accordance with quarantine protocols. In addition, IoT-based thermal detectors were installed in public places, like shops and offices, to single out people with abnormal body temperature.
With the pandemic-induced economic slowdown, business and technology leaders need to view the IoT as one of many tools in a toolbox and learn how to use it in conjunction with other equally essential tools like analytics, to drive value from it. Such endeavors will require some re-education of the workforce.
Top IoT application industries in 2021 and beyond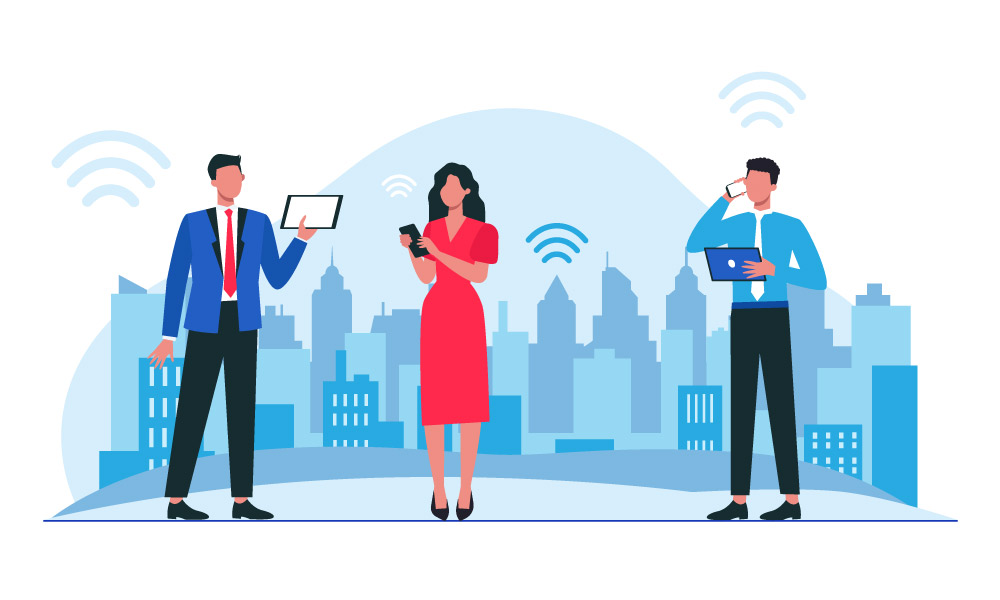 Business owners and governments utilize the IoT to drive process efficiencies, save money, and create better user experiences. While IoT technology trends are still in their infancy in many applications, their overall impact on the top industries is tremendous.
Manufacturing
Internet of Things technology in manufacturing is better known as the Industrial IoT. At the current stage of progress, the manufacturing industry is beginning to utilize AI technologies for advanced analytics, predictive maintenance, and process optimization. For all of these applications, the IoT provides scalable computation infrastructure and a way of extracting a large amount of real-time data.
The IoT utilizes sensors, resilient connectivity technologies, and Cloud infrastructure to improve the application of manufacturing processes across many industries.
In 2021 and beyond, the IoT, in combination with AI, will ensure the widespread use of digital twins, better safety in the work environment, and accurate collaborative robots with precise motion capabilities.
Notable application: Rockwell Automation utilizes the Industrial Internet of Things to proactively manage production and performance issues. Using PTC-powered FactoryTalk InnovationSuite the company is taking an intelligent approach to asset optimization. They leveraged real-time monitoring, diagnostics, and predictive and prescriptive analytics to gain valuable visibility and better understand the health of their machines. Equipped with these powerful monitoring tools, they were able to avoid unplanned downtime and maximize asset utilization.
Transportation/mobility
The majority of new cars coming into the market are Internet-connected cars. In 2021 the number of such cars was 84 million in the US only. Above and beyond over-the-air software update capabilities, new cars utilize IoT technology to increase vehicle uptime, ensure better safety for drivers and other road users, and lower emissions.
Alongside passenger cars, the IoT is deeply rooted in connected fleet applications for both logistics and micromobility purposes. The most recent trends in micromobility include shared small electric vehicles such as standing and seated e-scooters, bicycles, and e-skateboards.
In 2021 and beyond, IoT technology is evolving conventional tracking applications into fleet optimization to help companies further reduce operational costs and deliver better customer experience for passenger cars, commercial transportation, and micromobility.
Notable application: KWRL Transportation Co-op runs a large-scale school bus fleet. They use Samsara's wireless fleet tracking platform to coordinate routes and keep buses running on schedule.
Smart buildings
The smart utilization of resources inside buildings has been a hot topic for several years now. A 2020 Energy Efficiency Indicator study by Johnson Controls points out that 79% of organizations invest in smart building control system improvements, and over half have implemented an enterprise-wide building management system.
Most new and innovative IoT solutions for connected buildings aim to increase productivity and efficiency while reducing operational costs through complete building life cycle management. According to a 2021 survey, the top three smartest types of buildings are data centers, hotels and educational facilities.
In 2021 and beyond, IoT technology will provide the necessary data collection tools and Cloud-based analytics solutions to bring higher levels of resource optimization needed due to the COVID-19 induced economic slowdown. Additionally, IoT will help building managers tune their parameters for much lower occupancy in buildings.
Notable application: Elevator company Thyssenkrupp uses Willow Twin, a digitalized virtual model of the physical building running on Microsoft Azure, to revolutionize the way buildings are maintained and to enhance the experience of tenants and visitors.
Energy
The need for smart energy solutions is most evident in light of the expected global energy consumption increase of 50% by 2050. Internet of Things technology is revolutionizing the energy industry from generation and transmission to distribution, and changing how energy companies and customers interact.
The value of IoT has steadily risen throughout the years. 2020 is seeing the highest number yet of development projects in various areas such as energy distribution, grid optimization, remote asset monitoring and management, predictive maintenance and the creation of greater transparency for better-informed customers. Growing concern about energy management is one of the main factors fueling the demand for IoT devices and software.
Notable application: Enel, an Italian multinational energy company, leverages a C3.ai predictive maintenance application in 5 control centers to improve grid reliability and reduce the occurrence of faults. The application uses AI to analyze real-time network sensor data, smart meter data, asset maintenance records, and weather data to predict feeder failure.
Retail
Internet of Things technology helps retailers reduce operational costs and enhance in-store customer experience through innovative use cases. In 2020, retailers strive towards the digitization of stores and the creation of smart processes.
The most prominent IoT trends in retail include the rising adoption of smart payment solutions, increased investment in retail automation – which provides opportunities for analytics providers – and integrated IoT solutions to open new revenue streams. IoT-enabled security cameras make retail environments more efficient, customer-friendly and, most importantly, secure and safe.
In addition, AI applications, fueled by data from IoT sensors, enhance customer experience and increase sales conversions with actionable insights.
Notable application: Attabotics accelerates e-commerce delivery times using 3D robotic goods-to-person storage, retrieval, and a real-time order fulfillment solution. This solution leverages Microsoft Azure Edge Zones and IoT technologies such as Azure IoT Central and Azure Sphere.
Learn about this smart retail platform powered by AI and IoT technologies
Consumer electronics
The synergy between consumer electronics and the IoT is a powerful tool for enhancing customer satisfaction and creating better marketing channels for producers. IoT-augmented consumer electronics devices provide greater convenience in people's everyday lives that contributes to better customer experience.
Consumer data engages users and allows producers to analyze and optimize the usage of their products. Additionally, the utilization of the IoT offers improved device efficiency and potential energy savings.
In 2021 and beyond, we will be seeing a more active role for the IoT in consumer electronics. As a notable example, wearable health monitoring devices will quickly advance to mainstream status due to the recent global health crisis.
Notable application: AbiBird offers a service that helps elderly people live independently at home. The company leverages AWS IoT Core to connect in-home infrared sensors with a smartphone app to monitor the daily activities of elderly residents.
Healthcare
The IoT in healthcare has developed slowly over the years. But recent events in combination with current IoT trends have created a suitable environment for innovation.
Amid the global pandemic, digital health solutions that relate to COVID-19 are surging. Demand for specific IoT health applications such as telehealth consultations, digital diagnostics, remote monitoring and robot assistance is increasing. The solutions developed in 2020 will set IoT trends in 2021 as well and will dictate the future of the Internet of Things in this field.
Notable application: Medisanté utilizes the IoT to simplify remote patient monitoring and continuous monitoring of healthcare assets. The service offers personalized patient care anytime, anywhere, and equips care teams with a nearly real-time view of the patient's health and activities.
Agriculture
The world population will reach a staggering nearly 10 billion by 2050, and global food demand will be 70% higher than it is today. The IoT has helped address this challenge through smart agriculture. IoT sensors help farmers make more informed decisions to achieve higher crop yield and better quality produce, and save costs by reducing the use of resources (pesticides, water, and electricity).
In 2021 and beyond, we will witness the increased use of LPWAN technology in smart agriculture. LPWANs are ideal for gathering data about local agricultural conditions including weather, soil moisture, chemical compositions of the soil, and other environmental conditions at a much lower total cost. In addition, controlled environment agriculture (CEA) is on the rise, enabling concepts such as urban farming.
Notable application: Kwekerij Moors utilizes the IoT to boost its pepper yield through the strategic placement of flexible infrared temperature sensors to capture the surface temperature of crops and optimize the delivery of nutrients and water.
Top IoT trends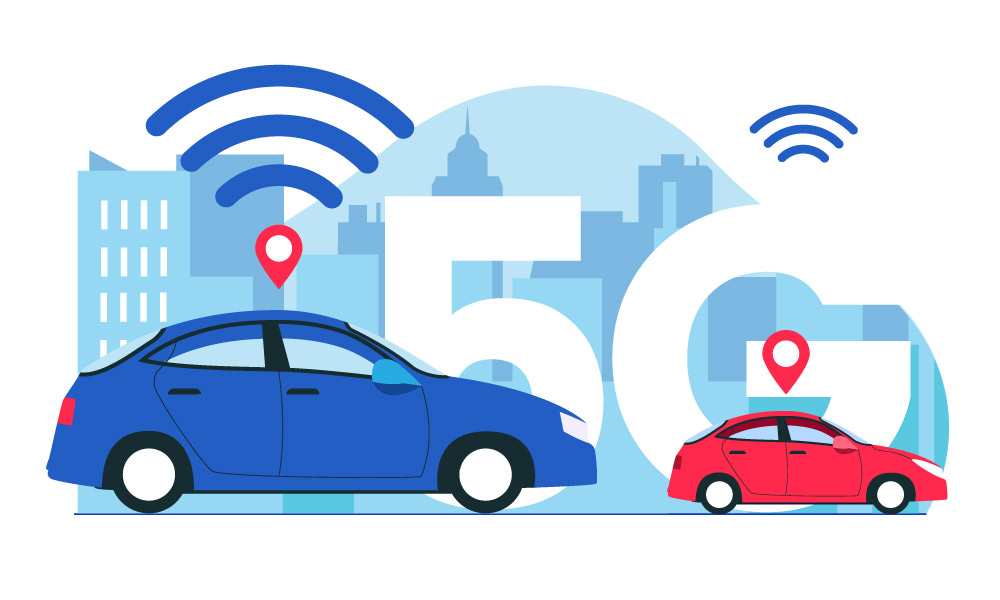 Even though most of the current IoT trends are an upgrade of older ones, some recent developments have caused a slight direction change in the future of the IoT, and new IoT trends have emerged.
Events such as the emergence of 5G, the latest developments in AI Blockchain, the shift towards greener IoT and the latest pandemic crisis will dictate IoT market and technology trends in the future. The IoT future will be smarter, more secure, and more reliable.
Rise of the smart city solutions
During the last five years, we have seen many governmental institutions roll out IoT projects with city-wide impacts. The city administration of Amsterdam uses adaptive lighting, cameras, and a public WiFi network in the city's squares. Singapore uses a Smart Nation Sensor Platform to collect, analyze, and share data from connected sensors and devices to improve urban planning, transportation, and public safety on the island.
As these pioneering projects start to generate large amounts of data, governments have a chance to implement various intelligent solutions to ease traffic congestion, unlock sustainable development, and improve citizen safety with the help of AI. 5G and edge computing developments will take data analysis to the next level as cities become hubs for innovation.
Security as a primary concern
Security is an evolving IoT trend and primary adoption factor. In 2020, the solutions to security and privacy issues are becoming more heterogeneous and involve other technologies such as blockchains, edge computing, and 5G connectivity. Its centralized architecture is the primary source of the vulnerability of IoT networks. With a large number of devices connected to the Internet, the IoT provides a vast fabric for cyber-attacks, making security extremely important.
Many companies are developing IoT security solutions using blockchains. KT (formerly Korean Telecom), the largest telecoms operator in South Korea, recently announced its blockchain service to secure IoT connected devices via satellite. The blockchain contains strong protections against data tampering, locking access to devices, and allowing compromised devices in a network to be shut down.
Blockchain and IoT
Increased adoption of blockchain technology is also becoming one of the latest trends in the Internet of Things. The most advantageous feature of blockchains for the IoT is inherent data security. Blockchain can ensure proper data protection in IoT devices. Additionally, since IoT applications are by nature distributed systems, the blockchains are a perfect fit, as they facilitate the successful interaction between multiple network nodes and ensure the safe recording of successful transactions in immutable chains. Due to this mutual match, the market size of Blockchain IoT is expected to reach $2540 million by 2026.
Tracking and tracing type applications are just the beginning of what is possible with the IoT and blockchain. Clinitraq is a healthcare company that produces real-time location-based radiation dosimetry IoT technology, which helps to capture and analyze radiation data for healthcare workers. Dosimeter utilizes NetObjex's IoT-Blockchain Platform for the tracking and administration of devices.
Rise of IoT enabled AI applications
The Internet of Things and AI are different technologies but together they often form commercial solutions. In 2021 and beyond, as AI algorithms need fewer data to deliver more effective results, and as IoT devices generate more and better quality data, the combination of these two bears ever more useful insights. In industrial settings, these technologies will automate processes to reduce downtime and cut operating costs, and commercially their fusion will help wearables and other devices understand human behavior in an automated fashion.
5G as an IoT adoption factor
The essential part of many deployed IoT systems today is wireless connectivity. Hence, more reliable connectivity will result in better performing IoT devices. Fifth-generation networks can help realize the full potential of Internet of Things ecosystems. Fifth-generation mobile connectivity (5G) was initially launched in 2018 and is currently going mainstream as most telecommunication operators have begun its adoption. Among other things, the new generation network will deliver lower latency data transmission, higher transmission speed, and ubiquitous coverage. These advantages will enable enterprises and governments to provide refined IoT services with real-time data processing and faster response capabilities. Fifth-generation networks will have the highest impact on autonomous vehicles, remote surgery, and real-time networked control of robots in hazardous environments.
Smart cars
Globally, around 70% of light-duty vehicles and trucks will be connected to the Internet by 2023. IoT vehicles enhance the driving experience by providing driver-assistance apps, fleet information, and entertainment services. Google has been testing autonomous cars for a while, and Tesla models are capable of automatic driving on the open road and in traffic. Even legacy automotive companies such as Mercedes-Benz have plans for smart vehicles. In 2021 and beyond, the Internet of Vehicles will utilize sensors to read drivers' biological data and information from the surrounding environment to make cars smarter and driving – safer.
Check out this IoT solution for BMW managers and car owners
Voice-activated IoT devices
Voice represents 80% of our daily communication, so it's only natural to design a voice-based user interface for ubiquitous IoT devices that are in direct contact with humans. In 2020, voice interaction is moving from digital assistants like HomePod, Amazon Echo, and Google Assistant to other applications as well. These new user interfaces will allow for setting up, changing setups, giving commands, and receiving results from devices.
Voice is shifting to become the norm not only in smart houses but in factories, cars, wearables, and hospitals. Orbita, for example, produces an assortment of virtual health assistants. Its OrbitaASSIST IoT is a voice-activated and controlled bedside assistant that facilitates patient-provider communication, reduces wait times, optimizes clinical team management, and improves the patient's experience.
Edge computing
Cloud computing has been a great enabler for the IoT throughout the years. The computational strategy in most current scenarios is to transfer all available data to the Cloud and do data analysis using established Cloud-based tools to get useful business insights. However, due to ever stringent latency and bandwidth requirements, this strategy poses an issue, especially when real-time data processing is critical. For this reason, the computational strategy is evolving to performing more computation on the edge of the network and having only essential data transferred to the Cloud.
In the edge computing scenario, the information collected by a device is processed immediately on that device without being sent to the Cloud. Edge computing has become a prominent IoT technology trend due to the increase in edge computing software frameworks and the increased computing capabilities of modern IoT devices. Additionally, the edge-first approach offers compelling bandwidth savings and assures better privacy compliance.
Edge analytics are used to ensure greater scalability, versatility, and reliability. HIROTEC Group, one of the largest private production companies in today's global automotive market, leverages Industry 4.0 innovations to tackle unplanned downtime. HIROTEC utilizes edge computing to perform real-time visualization and automatic report generation for the entire production line of one of its automobile door production facilities. This has proven to be much more efficient and cost-effective when compared to a pure Cloud solution.
Digital twins

The digital twin trend is a continuing trend that was boosted in 2020. Digital twins are virtual duplicates of real-life systems. They possess the equivalent features and functions to their real-life versions. The central goal of making digital copies of real systems is to be able to monitor their behavior under emergency conditions and predict future behavior for given inputs.
There are many potential use cases for digital twinning including monitoring, simulation, and remote control of physical assets with virtual objects. Bridgestone, the world's largest tire and rubber manufacturer, is transforming into a leader in mobility solutions. Digital twin technology is at the heart of Bridgestone's transformational journey. The company has used digital twin simulations augmented by sensor data as an R&D tool for several years to improve tire life and performance.
Similarly, Takeda Pharmaceuticals is constantly seeking scientific breakthroughs to deliver transformative therapies to patients worldwide. They utilize digital twin technology to mirror the functions of the human body. In this way, they help scientists accelerate experimentation, develop new manufacturing approaches, and generate data to enable more informed decisions and predictions that could help automate complex chemical and biochemical processes during vaccine development.
Predictive maintenance
Predictive maintenance has predominantly been an industrial term. However, it has recently started to become more important in our private lives as well. This shift has caused an intensification of investment in predictive maintenance and its establishment as one of the key IoT market trends.
In industry, predictive maintenance makes use of numerous sensors that monitor the status of industrial equipment. Artificial intelligence algorithms analyze the collected data and predict when malfunction or failure may happen. The system's most essential advantage is the early warning feature. Similarly, in smart home and smart building scenarios, sensors monitor the usage of utilities, detect anomalies, and inform users through available interfaces.
Predictive maintenance drives big gains in the real world. At CES this year, Delta Airlines announced that the Skywise Predictive Maintenance application from Airbus helped them cut maintenance-related cancellations from 5,600 in 2010 to just 55 in 2018. The air carrier is doubling down on its use of machine learning with a new plan to improve flight operations.
Smart home
The utilization of IoT devices as a part of the smart home offering is a long sustained IoT trend. IoT devices offer convenience, cost savings, and security.
As part of the convenience offering, users can control home appliances remotely via voice assistants or mobile applications. Smart home sensors can detect when home appliances are malfunctioning and alert owners. Smart locks, cameras, and motion detection systems guarantee home security, allowing owners to monitor the environment from anywhere. IoT devices help save energy and eliminate emergencies and intrusions.
The latest trends focus on voice-controlled assistants and use them as connectivity hubs for other IoT devices. The application of blockchains and decentralized data brokerage are up-and-coming trends. Additionally, due to the global epidemic, people are spending more time inside their homes, and the demand for smart home IoT will rise.
The smart home market is very broad and diverse. Some companies focus on improving a specific part of the household environment while others build complete hubs for a smart home. Swedish company Sensative produces magnetic strips with different sensors that make any home space smart. August produces secure smart locks that can be controlled through a smartphone app and integrate with Alexa, Siri, and Google Home. Ossia's Cota enables remote power transmission and connectivity across the whole smart space. Cota can charge hundreds of different IoT sensors and devices and connect diverse smart objects into one unified environment.
The emergence of green IoT
Green IoT concepts envision ways to reduce energy consumption and make the environment safer. The Green IoT includes the design of devices that are more energy-friendly, solutions that save resources in homes and workspaces, smart production techniques that produce less waste, and mobility and energy solutions that can cut global emissions.
In 2021 and beyond, the need for IoT-based climate change solutions will intensify as governments and enterprises take brave steps towards a greener future. For example, the UK Department of Environmental, Food, and Rural Affairs (DEFRA) recently partnered with Vodafone to use NB-IoT sensors to monitor and track woodland environments. They work to gather large quantities of environmental information regarding tree growth and CO2 intake to understand better how to grow trees for efficiency and improve climate change actions.
Conclusion
Following the IoT trends of 2020 and 2021, we can see that IoT technology is becoming a de facto design standard for novel smart solutions. The future of the IoT will depend on, and will also dictate, the evolution of various other technologies.
Since IoT solutions become more widespread in society, security will play a significant role in the future of the IoT. The general trend of decentralization of the Internet through Blockchain will shape the Internet of Things.
As IoT market trends drift towards voice-based user interface, smart home, and wellness, IoT solutions will demand ever-faster response times and more computation power. In the light of this, 5G technology and global connectivity will play a crucial role in the future of the Internet of Things.
The rise of smart city solutions and increased adoption of the IoT in industry will pave the way for increased utilization of artificial intelligence algorithms, taking data analysis to a new level. With the increase in the volume of data, the edge will become the dominating computational strategy.
On the whole, the IoT is taking over almost all spheres of life. If you have a great idea in mind and would like to transfer it into a real-life application, our IoT Development Company is here to analyze all aspects of your business case and create a successful IoT solution that will also help your company stand out and get noticed.