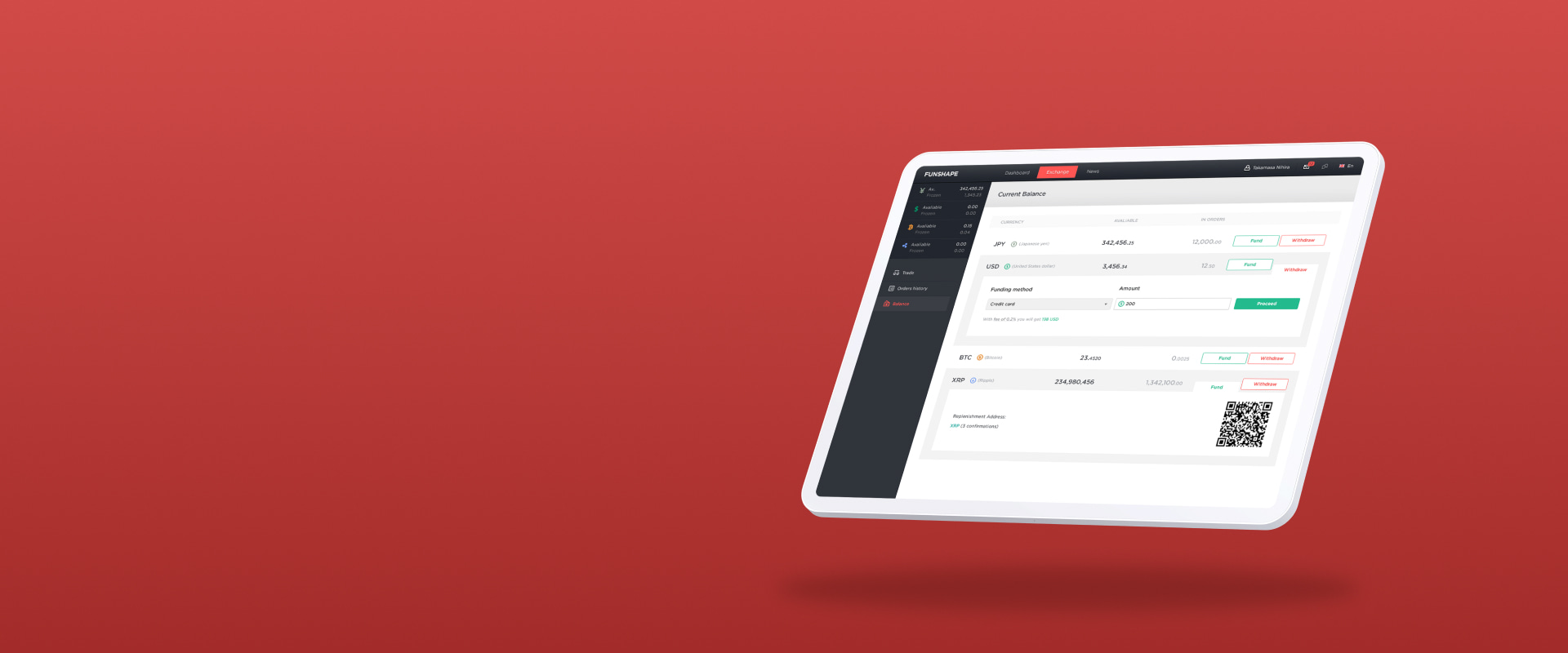 Return
FunShape
Cryptocurrency Exchange for Novice Traders
Blockchain
Web
Cryptocurrency Exchange
Blockchain
Web
Cryptocurrency Exchange
Crypto exchange platform providing a highly convenient UI/UX for on-the-go, fast trading. FunShape supports 10 trading pairs and offers 2FA authentication
Project goals
We were aiming to create a crypto exchange for novice traders on the Japanese market. Before the start of development, there were no such services available in Japan.
Our goals were to create a fair trading environment and provide a highly convenient user experience for on-the-go, fast trading, with just enough functionality to allow novice traders to easily configure their campaigns.
Work done
Cryptocurrency Exchange Platform
Solution
The platform provides a simple and convenient admin panel for viewing reports, setting fees and user profile management.

Technologies used:
Details
FunShape is a crypto exchange with a simple, easy-to-use trading module set for users who don't like to spend too much time on customization. FunShape supports 10 trading pairs, English and Japanese user interface, and two-factor authentication. Before bidding starts, users have to enter personal data and pass verification via phone number and email. This allows for high security of the trading process.
Got an idea? Let's work together
Project features
2 types of orders: limit and market 10 trading pairs Two-factor authentication Support section and live chat