As popular as they are, NFTs have seen lots of scams and frauds that have made them look like quite a risky investment. Luckily, some viable techniques have been rolled out to help battle fraudulent activities, with ML-based solutions looking very promising.
Savvy NFT fraudsters have come up with numerous techniques and ideas for how to cheat users, brands, and artists.
The good news is that the situation can be rectified. NFT creators and investors can enjoy collaborating in a more secure environment and prevent scams by relying on the power of machine learning (and their own consciousness).
Let's delve into the details together and find out what types of NFT scam cases are out there, check out how to avoid them, and see how machine learning can assist in NFT fraud detection.
What are the most common NFT scams and how can you avoid them?
Fraudsters stoop to low levels to work out ways for cheating NFT evangelists. So far, lots of NFT scam approaches have emerged, all aimed at draining money and leaving users' wallets empty and NFT artists disappointed.
Among the most widespread NFT scams, we can identify phishing, fake drops in social media, pump and dump schemes, bidding scams, plagiarized NFTs and rug and pull scams, and trademark infringement and unauthorized name usage.
Let's see what these NFT scams are all about and discover what you can do to avoid fraudsters throwing you off stride.
Phishing
Although phishing may be widely regarded as a thing of the past, it is still prevalent even in the relatively new world of NFTs.
A phishing scam normally involves fake ads and pop-ups that redirect users to a phony NFT website that requires them to reveal their private key or a recovery phase to a digital wallet. Alternatively, a person may receive a phishing email containing a link to a fake NFT marketplace.
Oftentimes professional scammers create replicas of popular, legitimate NFT marketplaces such as OpenSea or Rarible. These fake websites look almost identical to the original version, contain the same texts and boast similar designs, which is why even the savviest users are sometimes unable to discern them from the real marketplace.
As a result, a user is persuaded to provide their personal information and purchase fake artworks there, and ends up compromised.
The most notorious NFT fraud case connected to phishing is probably that relating to Ozzy Osbourne. His NFT project shared a scam link — and as a result, followers lost thousands of dollars ?.
Tip: before you follow a link to an NFT marketplace and provide your personal information on the platform, always double-check and verify the URL.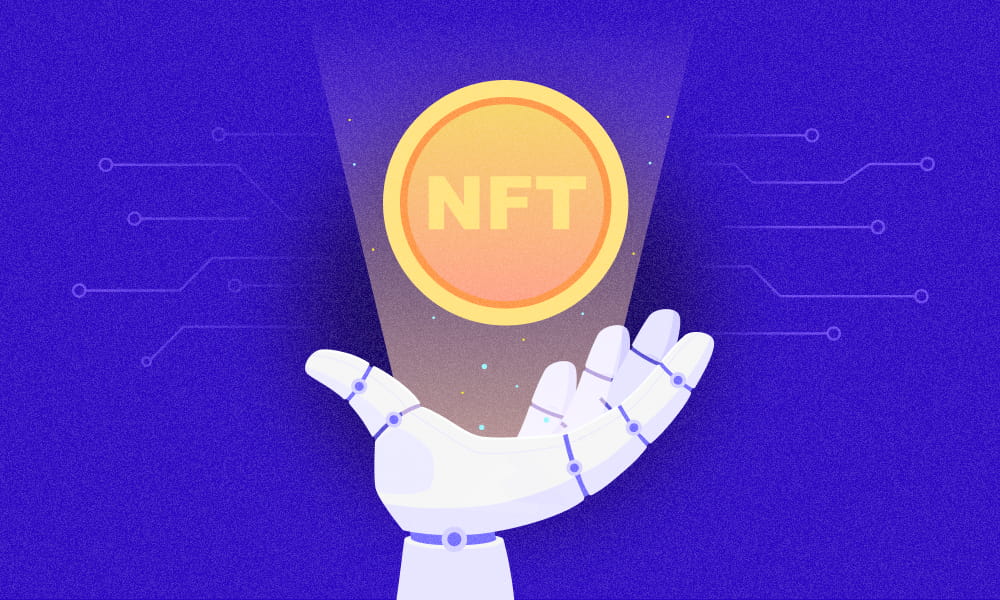 Fake NFT airdrops in social media
Don't panic, but we have to warn you that you might be caught off-guard even when using social media.
Scammers leverage real social networks for promoting their fake NFT giveaways and airdrops and create real-but-fake profiles to convince people of their credibility. They target a user and connect with them. Afterwards, an individual is encouraged to share information about an NFT project and is promised a reward of a free NFT or airdrops.
To collect the well-deserved prize, the user is asked to send their digital wallet data for the airdrop to be transferred. But you might guess how it all ends…
As well as this, NFT scammers may target celebrities' social media accounts. When they establish control over a popular Twitter profile, they may host fake NFT giveaways and persuade users to follow fake links to get their reward.
Recently, fraudsters attacked Beeple's social media account and posted malicious phishing messages claiming that the artist was arranging a giveaway with an entry fee of 1 ETH. The link took users to a series of thirty Beeple's x Louis Vuitton NFTs (which had indeed been created by the artist). In the end, fraudsters held control over Beeple's profile for five hours and got away with over $400,000.
Another infamous NFT scam case took place on the Fractal NFT marketplace. Back in 2021, fraudsters designed and promoted a counterfeit NFT giveaway scheme which resulted in users losing about $150,000 worth of crypto.
Tip: you'd be wise to carefully research the NFT seller's social media profile and make sure that they have the blue tick verification mark. In addition, check if they have any previous listings or online reviews.
Pump and dump schemes
Well, this one is an 80-level, well-orchestrated NFT scam, wherein fraudsters artificially inflate the price of their NFT. They place several bids within a short period of time so as to stir up hype around the NFT drop and attract lots of bots to it.
When a fake NFT has drawn the attention of unsuspecting potential buyers and its price has been approved by scammers, they sell it to the highest bidder who is left with nothing. And that's pretty much it…
Tip: make sure to review the transaction history of an NFT you are about to buy. If you notice several transactions performed on one date, it may well mean that you are dealing with a malicious pump and dump scheme.
Get in touch with our team for high-quality and reliable NFT development and consulting services
Bidding scam
One cannot cease to be amazed at fraudsters' vivid imaginations…
An NFT bidding scam has become commonplace on NFT marketplaces. It normally occurs when an NFT user decides to resell their NFT to the highest bidder.
Scammers come into the fray and offer the NFT seller the most enticing price for their token. When the user accepts the offer, fraudsters switch the cryptocurrency that was initially set as a means of payment to one with a lesser value. Hocus-pocus — and a seller ends up receiving, for example, $5 instead of the 5 ETH they agreed upon.
Tip: do not forget to cross-check the transactional currency before executing the transaction.
Plagiarized NFTs and rug pull schemes
As sad as it sounds, counterfeit NFTs are abundant. In January 2022, OpenSea even admitted that more than 80% of the NFTs created using the marketplace's free minting tool were plagiarized works, fake collections, and spam.
Scammers copy artwork and then mint and publish it on reputable NFT marketplaces, presenting the NFT as an original gem. These counterfeit NFTs have no value or IP ownership. Unfortunately, buyers may find out about their blunder only after they have purchased one of them.
In the same way, fraudsters commonly resort to the infamous rug pull schemes, wherein they promote counterfeit NFT collections, claiming that these are bound to be profitable investments in the future. They create lots of hype around an NFT and make it look like it's the only one… However, after a user has purchased it, they find out that it is irredeemably counterfeit and impossible to resell.
The Frosties rug pull NFT scam, for instance, resulted in the theft of around $1.2 million. The fraudulent creators sold NFTs promising a bunch of benefits to unsuspecting investors and then disappeared with the funds and left holders out to dry (but it's worth noting that the scammers got arrested by the police in the long run).
Tip: you can stave off this scenario by ensuring that you are buying an NFT on a marketplace from a verified account. You could also approach the artist via their official social media accounts to verify their authenticity and ownership of an NFT. Aaand…! You can use special tools equipped with ML algorithms like CheckNFT that will enable you to analyze the desired collectible and verify that it is truly original ✔️.
Trademark infringement and unauthorized name usage
Trademark infringement and unauthorized name usage have been widespread in the NFT landscape too.
For example, Nike sued StockX, an online sneaker retailer, for minting NFTs that utilize Nike's trademarks without its permission.
In another lawsuit, the luxury brand Hermès filed a lawsuit against Mason Rothschild the creator of the "MetaBirkins" NFTs collection.
The French fashion house claimed that Rothschild infringed upon Birkin's trademark, and profited from the unauthorized use of the mark through the sale and resale of the NFTs.
Unfortunately, it is challenging for the law to keep pace with the development of new technological innovations — which is why brands face trademark violation cases in the NFT space.
Tip: to reverse the situation somehow, brands and artists should keep a watchful eye all the time. Plus, they can resort to special tools or solutions that will notify them about any infringements and not allow anyone to capitalize on the trademark owners' marks.
In this video, Eugene Birski, business analyst at PixelPlex, not only talks about the most widespread NFT frauds, but also shares insights on how to use machine learning solutions to detect and prevent NFT scams.
Check out how we've built this advanced NFT marketplace for opal trading
How is machine learning leveraged in fraud detection?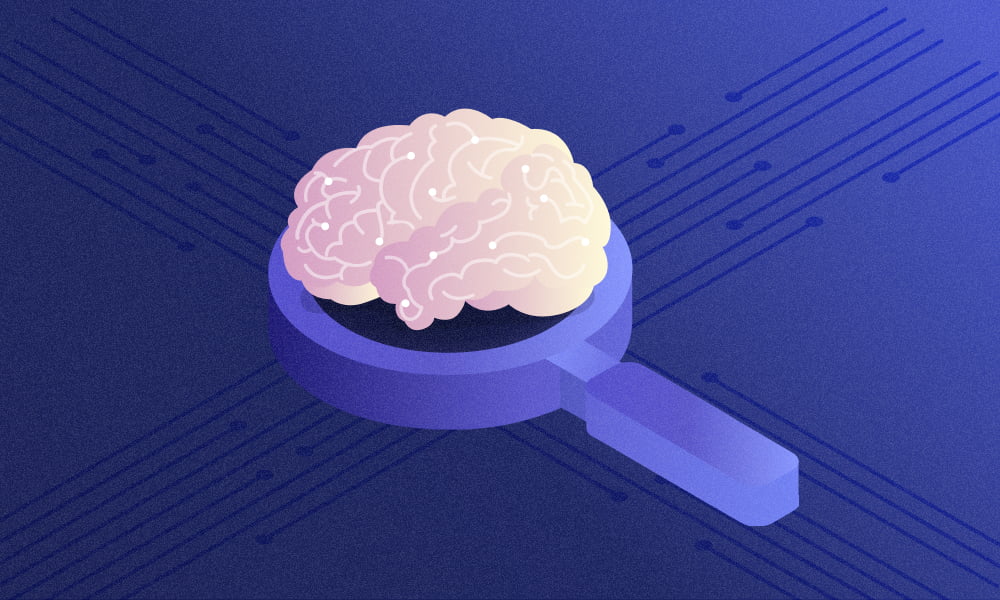 All the tips about how to prevent NFT scams that we have outlined above are centered around the core principles: be careful, DYOR, and double-check who and what you are dealing with.
You might come back and say "C'mon guys, I'd have thought you'd provide more relevant stuff and be less Captain Obvious." ?
Sure thing.
It is truly wonderful how one cutting-edge technology can benefit another one that is no less sophisticated. And in this particular case, we are talking about enormous machine learning fraud detection capabilities that can reduce the number of NFT scams.
What is machine learning fraud detection in general?
Machine learning enables the creation of algorithms that are specifically trained with certain historical data to predict risks and the likelihood of fraudulent actions.
In fraud detection, machine learning offers a number of substantial benefits, such as:
Effective and streamlined detection. Compared to humans and many other systems (such as rule-based detection), ML algorithms have the ability to handle large volumes of data and detect suspicious patterns much faster.
More accurate prediction. Machine learning allows for the processing of enormous volumes of data. As a result, the more data you provide, the more accurate the ML predictions will be. In addition, fraud detection machine learning systems are considered to be flexible since they manage to perceive data sets in a way no human ever could.
Cost-effective and easily scalable solution. What makes ML fraud detection solutions stand out is that you need to adopt only one system in your processes, and it will work with all the data that you enter. Importantly, ML systems are highly scalable and "do not age", so to speak. This means that the more data you provide over time, the better the system will be able to identify fraudulent cases in the long term.
Make a breakthrough with our AI/ML development and consulting services
Overview of ML-based NFT fraud detection solutions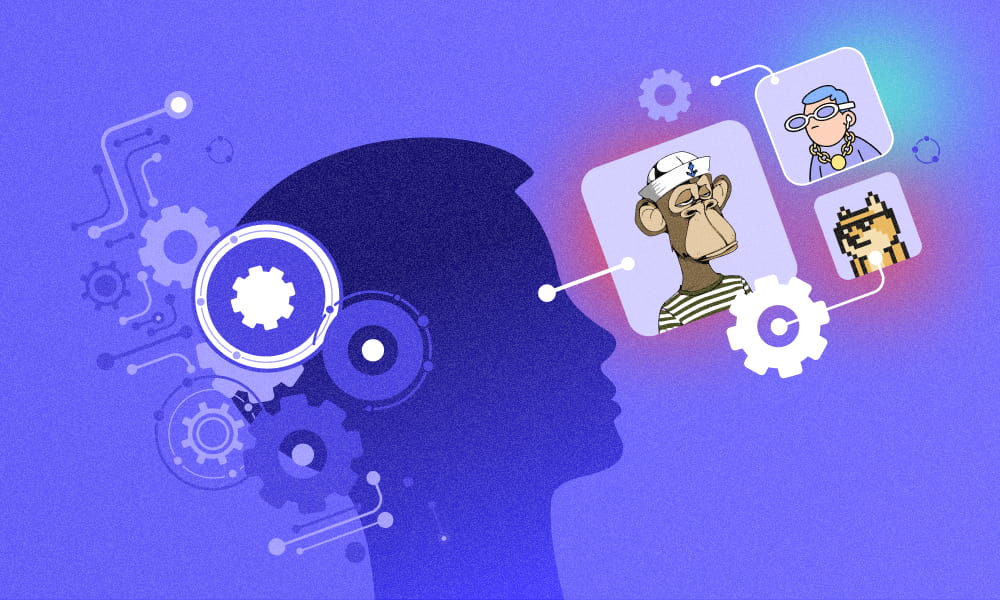 So far, a lot of ML-powered NFT fraud detection initiatives have come to the fore, all developed specifically to help NFT creators defeat scams and NFT counterfeits. Let's check out the most outstanding ones and see what they have to offer.
WatchDog
WatchDog is an advanced AI-powered service for NFT creators, brands, and marketplaces.
It identifies duplicates, copycats, and trademark infringements by leveraging computer vision and NLP models and helps prevent reputational and financial losses.
WatchDog has the capability to spot any duplicates even if text or images have been edited or altered. If it spots any fraudulent activity, it notifies the IP rights holder and suggests the next steps to protect intellectual property.
As well as this, WatchDog boasts features such as:
IP tracking by image, trademark, project, brand name, or creator name
AI engine monitoring the blockchain in real time to detect suspicious activities
Alerts about potential exploitation via Discord, Telegram, Twitter, email, or texts
Detailed report on unauthorized IP usage and next steps to mitigate risks
Doppel
Doppel is a cross-chain monitoring platform for detecting NFT counterfeits. It indexes NFT data across different blockchains such as Ethereum, Solana, Flow, and others.
To generate accurate results and help spot counterfeits across different NFT marketplaces, the solution makes use of AI models that are trained on a vast dataset.
MarqVision
MarqVision is an AI-enabled IP protection platform that helps brands identify and remove counterfeits from around 1500 online marketplaces, covering eCommerce and social media across the globe.
Recently MarqVision rolled out a new product that protects clients' brands from NFT fakes. It integrates with and pulls data from different NFT platforms, utilizing text analysis and image retrieval models to identify NFT listings that are in infringement.
Closing thoughts
NFTs seem to have put down roots in the digital world and made their presence felt in a number of fields. However, they have been desperately struggling to overcome the troublesome scam issue, which imposes barriers to their wider adoption.
The good news is that the global NFT community has been preoccupied with this challenge and great efforts have been made to beat it. Developers have produced high-level solutions powered by AI/ML, big data, and blockchain advancements that can help NFT creators and buyers avoid scams, benefit from reliable, actionable insights, and enjoy scam-free cooperation.
We at PixelPlex are determined to make the entire NFT landscape more secure and transparent, and encourage everyone to enjoy the full gamut of opportunities that NFTs can offer.
CheckNFT.iO, for example, is our latest solution that helps analyze NFT collectibles, detect fraudulent activities, and minimize risks. Drop us a line if you want to find out more about this project or are eager to turn your own ground-breaking idea into a fully-fledged solution.