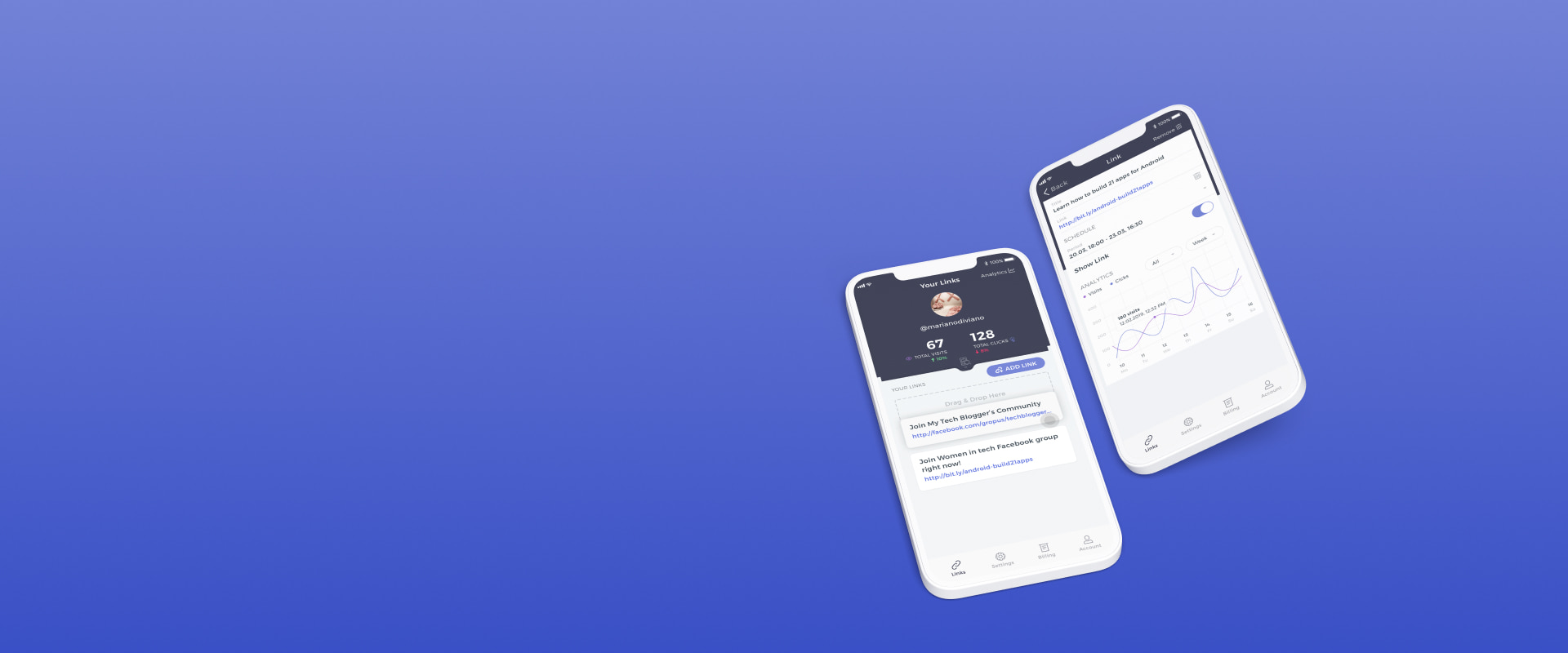 Return
Linkspace
Instagram Influencer Marketing Platform
Web
UI/UX
Advertising
Marketing
Social Media
Web
UI/UX
Advertising
Marketing
Social Media
Influencer marketing platform with advanced tools for content promotion and product marketing on Instagram.
Project goals
Equip influencers with advanced tools to effectively promote their products, keep track of their performance, and manage subscriptions to exclusive content.
Work done
Web and mobile based marketing platform
Paid subscription mechanism via Instagram close friends list
Analytics dashboard to track performance
Solution
We developed an influencer marketing platform with a seamless interface for both the influencer and their followers. Linked to the influencer's Instagram profile, it gathers statistics and allows them to manage subscriptions to paid content via Instagram close friends.

Technologies used:
Details
Paid Content Promotion Through Instagram Close Friends
Linkspace provides an effective way of monetizing influencer's exclusive content. Followers get an opportunity to easily sign up for a paid subscription by making a close friend request, while the influencers get CRM-like features.
How it works:
Followers sign up for access to exclusive content via close friends request
Influencers can  confirm/reject sign-up requests
Confirmed users are added to the influencer's Instagram close friends list
Influencers can view and manage their list of paid subscribers
Influencers can define subscription periods for the close friends list (24-hour access or monthly)
Influencers see the subscribers list and statistics on the generated revenue from exclusive content subscriptions.
Influencers Media Kit with Customizable Public Profile
Influencers can create a customized page for content promotion and marketing that serves as a digital media kit with the following components and features:
OS and Geolocation based mobile app links for App Store and Google Play
Customization of background image, avatar, page title, social media icons, etc.
Easy  content management and arrangement  via drag & drop.
Scheduling  time intervals for promoted content.
Linkspace generates a link to this customized page that is placed in the Instagram bio section.
Analytics and Performance Tracking
An intuitive dashboard displays the public profile and visitor analytics using graphs and charts:
Clicks/visitors statistics and dynamics, presented via overlapping graphs
Filters for analyzing user activity during specific time periods
Statistics on subscribed/unsubscribed followers
Revenue stats
Got an idea? Let's work together
Project features
Influencer media kit and customizable public profile Drag & drop content management Content scheduling to appear at preset date for marketing Exclusive content subscription management linked to the influencer's Instagram close friends list Comprehensive dashboard with statistics & analytics on subscriptions and generated revenue