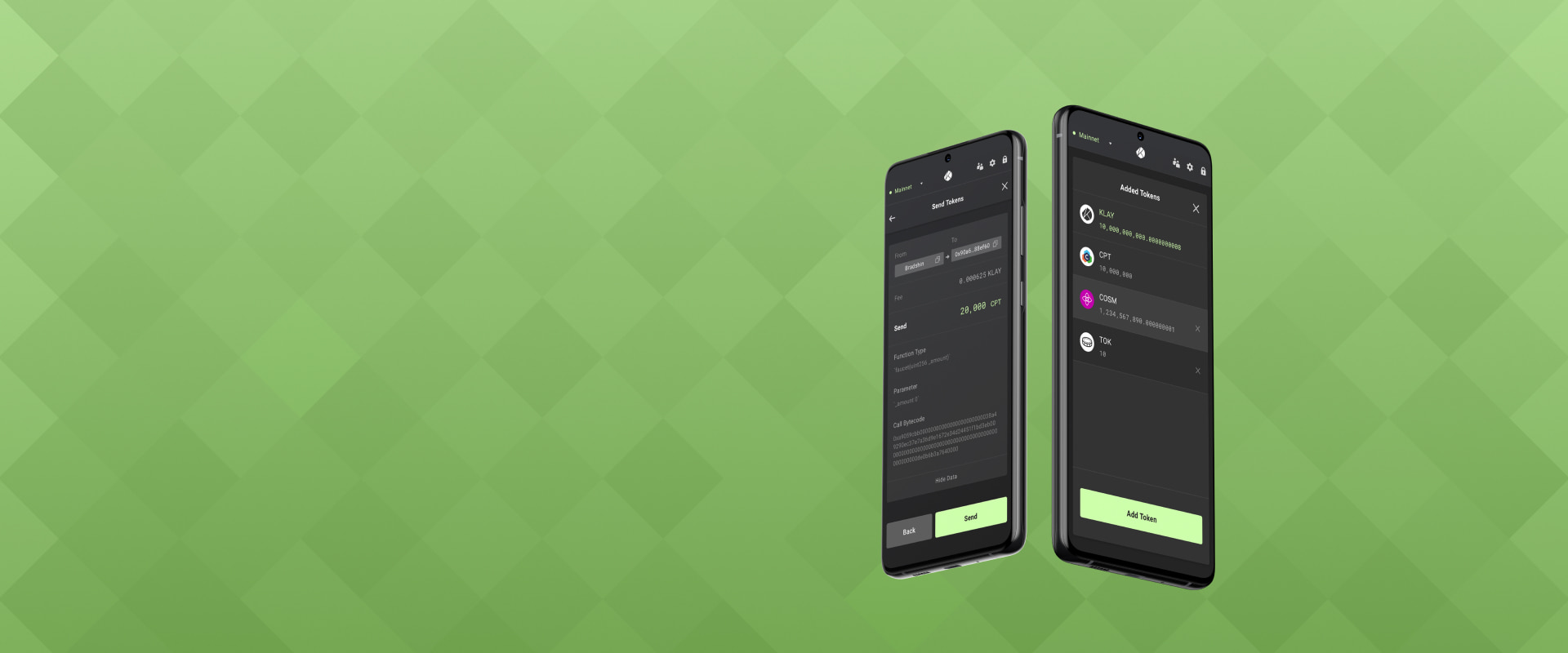 Return
Kaikas
Browser Extension for Running DApps
Blockchain
Web
Smart Contracts
DApps
Blockchain
Web
Smart Contracts
DApps
Chrome, Firefox and Opera browser extension for running DApps, authorizing and sending transactions, and managing your online wallet
Work done
Browser extension for Chrome, Firefox, and Opera
Online wallet for Klaytn blockchain
UI and functionality for DApp connection
QA testing for multiple browsers
Solution
Kaikas is a browser extension acting as a web wallet and interface for regular users to have access to the Klaytn network. It was designed as an equivalent of Metamask extension with added functionality and user-friendly interface, allowing to seamlessly connect with Klaytn DApps, authorize and send transactions, and manage your cryptocurrency web wallet. The extension was developed for Chrome, Firefox, and Opera browsers.

Technologies used:
Details
Client
Ground X is the blockchain subsidiary of Korea's largest mobile service provider, Kakao, with over 50 million active users. By developing a scalable platform providing a multitude of services through its DApps, Ground X aspires to substantiate the value and utility of blockchain technology.
Ground X has its own functional open-source blockchain, Klaytn. The platform provides an enterprise-friendly environment for developers to work on the creation of blockchain services and DApps. Having recently launched Klaytn Mainnet, the company was faced with a problem of not having an interface for average users to interact with Klaytn and explore its vast possibilities.
Got an idea? Let's work together
Project features
ERC-20 / ERC-721 token support Password sign-in and application auto-lock Seed phrase as forget password feature to restore access Multicurrency and multiple account management Account nicknames to substitute addresses Account QR code generation and sharing Account balance display in KLAY and other tokens Account transaction history Data wiping and account log-out Signing/sending transactions and transaction notifications Fee-delegated transactions Token management (add / remove / view the list) Network management (add/select networks) DApps connection and transaction management App settings for managing networks and privacy