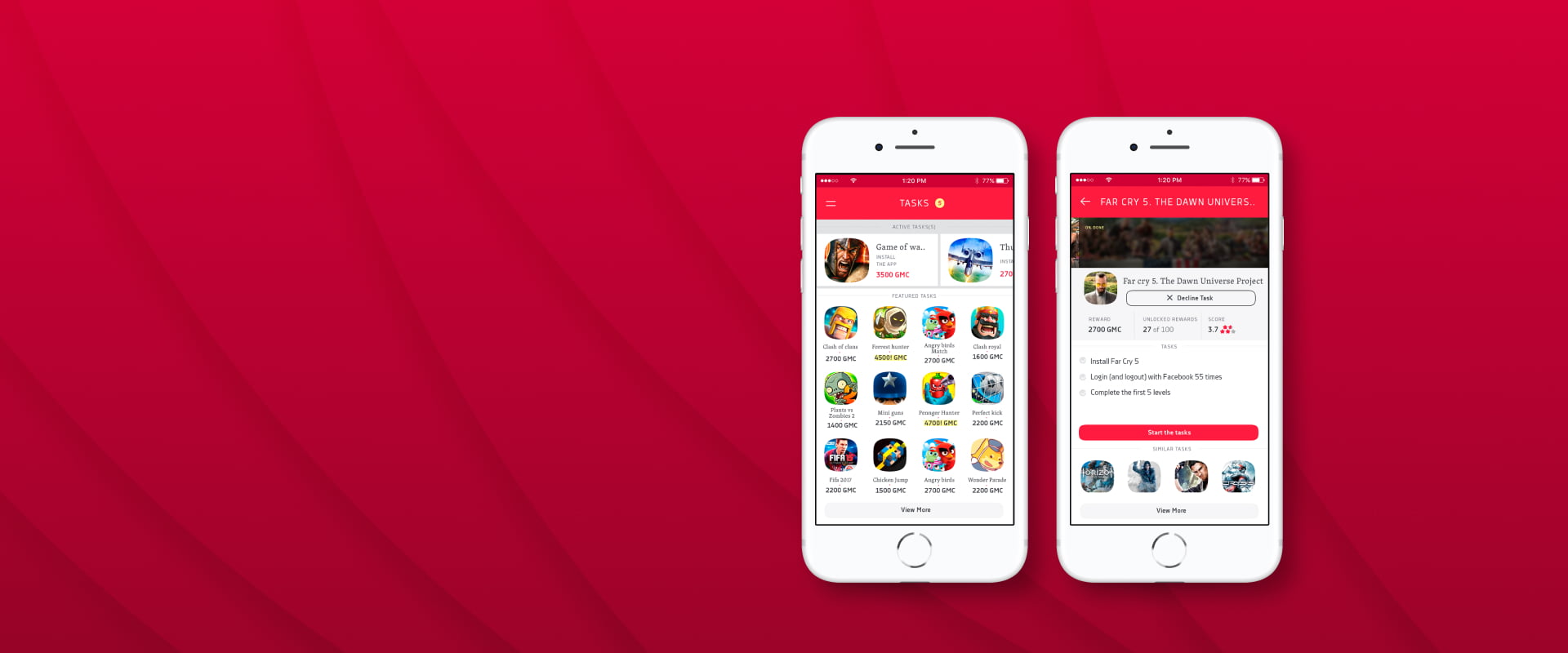 Return
PlayPoint
Top Blockchain Gaming Platform With Safe In-Game Wallet
Blockchain Game
Gaming Platform
SDK
Blockchain Game
Gaming Platform
SDK
Blockchain gaming platform that utilizes smart contract capabilities to ensure secure payouts of prizes and rewards for competing in games and tournaments
Project goals
The main goal was to create a fair and trusted environment for both developers and gamers alike, and to build a blockchain gaming platform where:
The gaming process is secure, transparent and entertaining;
Gamers are rewarded for their achievements in cryptocurrency, which could be used for in-game purchases or exchanged for cash;
Developers have greater opportunities to monetize their games.
Work done
Echo-powered blockchain gaming platform
In-game wallet
SDK for game developers
iOS & Android mobile apps development
Solution
We've approached the challenge by creating PlayPoint, a gaming platform, an ecosystem, and a brand new tool for drawing players and developers for a mutual cause – creating a new community where everyone profits from membership.

Developers collaborate with players directly by creating tasks to be completed through gaming, and set rewards for such tasks. This way gamers can finally make a profit from doing what they love – spending time playing their favorite games.

Technologies used:
Details
Client
PlayPoint is a blockchain technology-centered company that creates solutions for sports, betting, gaming and online payments.
Challenge
Hardcore and professional gamers don't play their favorite games just for the sake of pure entertainment. They spend hours of time developing their characters, gaining skills and collecting artifacts to become absolute grandmasters.
Eventually, many of these players lose interest because everything they've earned and accomplished cannot be exchanged for actual funds. In most cases, in order to somehow make up for the time spent on gaming, the best they can do is to look for potential buyers to sell their account to. However, this activity is often prohibited by game and platform developers.
PlayPoint Blockchain Gaming Platform Architecture
The platform is built on top of the modern and efficient Echo blockchain, a blockchain ecosystem & smart contract protocol integrated with Ethereum's powerful virtual machine and x64VM. Echo also has sidechains of Ethereum and Bitcoin, as well as its very own blazing-fast PoWR consensus.
SDK for Game Developers
An SDK was also developed, which offers efficient tools for building games and publishing them on the platform. Developers just need to include the PlayPoint SDK within their game, which allows them to start creating tasks for registered gamers.
For starters, they can just set up a task and a reward for players to install the game. The rest is in the hands of the developer: for instance, a task can be set up to play through a number of levels in the game using a certain combination of objects, weapons, artifacts, etc. It's a great opportunity to monetize the game.
Advantages of PlayPoint Blockchain Gaming Platform
No opportunities for fraudulent activity. The blockchain guarantees a hack-proof environment, as invalid data can't be added to the network;
No intermediaries required for handling reward payouts;
Personal in-game wallet for collecting rewards, which cannot be blocked or in any way affected by a central authority;
Instant payouts guaranteed by POWR consensus, which allows for 100 000 transactions per second.
Got an idea? Let's work together
Project features
In-game tasks that enable players to earn rewards In-game currency exchange Multiplayer and tournaments with large prize pools Esports betting Trading and exchanging loot accumulated through gaming Amateur gaming leagues Crowdfunding of gaming and Esports projects Game store, game license sales